10 Tips to Be a More Effective Executive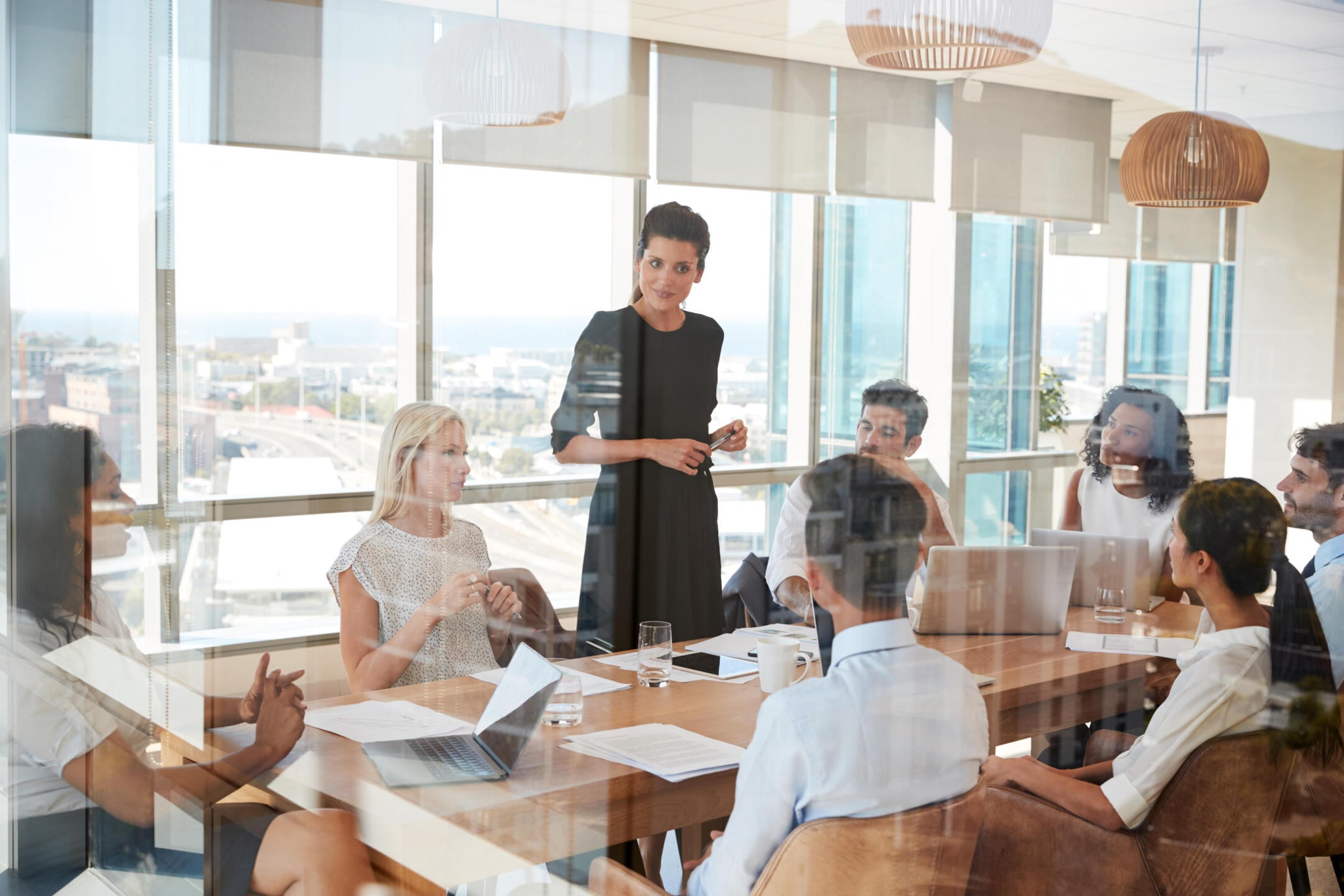 In this article, we offer 10 orientations that will enhance performance for new and existing Executives who seek more impact or aspire to move into the role of Chief Executive.
Taking the Executive Step can be both exhilarating and terrifying for even the most experienced leaders. In our practice, we engage in thousands (yes, literally) of conversations each year with Executives, and we are keen to share our insights and advice to get you on the rails quickly.
1. Build Robust Relationships with Your New Peers
Building trust-based relationships with your peers is essential, especially if you are new to the Executive function, whether via an internal promotion or an external new talent hire. Failure to do so will make your Executive transition more challenging than necessary.
As you step into the arena, consider how you want to 'show up' to your peers. Make sure you give yourself permission to take a seat at the table. Consider enabling your interpersonal effectiveness by being a keen observer of interactions and conversations – then choose how you build your relationships with each Executive. Consider asking more questions and making fewer statements to understand the context you are stepping into and choose your path with confidence.
2. Develop Rhythms that Balance Strategy and Operations
If you have moved from an operations role or are new to the Executive function, it will serve you to develop personal, team and business unit rhythms that create space for and accountabilities around Strategy and Operations.
Once you understand what you are required to deliver strategically, consider reviewing the current team operating rhythm and whether it has been 'set up' to balance a focus on Strategy and Operations. Ensure you are clear on what your business unit is required to deliver and the timeframes. Aligned to this, consider allocating roles and responsibilities amongst your direct reports to ensure that work is spread across the team and that accountabilities are clear across timeframes. Finally, set your meeting rhythm and a strategic review rhythm around these deliverables so that you can ensure progress is being made to the quality standards you expect as the leader.
3. Preserve Time for Elevated Thinking
Elevated thinking enables an Executive to lead effectively, with purpose and direction. The time you dedicate to strategic and quality thinking will help you direct the team's focus and attention to work that matters.
Ensure you have a line of sight of your business workflow through the systems, processes and meetings that enable you to understand the work status at any point in time. Depending on the maturity of the role that you are stepping into, you may need to review, invent or redesign these in a way that has you feel confident that work across the business unit is taken care of. As the Executive, this confidence level will enable you to dedicate your time to higher-value dialogues and quality thinking, which is a far better use of your time.
An unhelpful business practice as an Executive is having your diary booked with back-to-back meetings, as it eliminates time for quality thinking. Make sure you preserve time in your diary, classified as thinking and reflecting space, which cannot be sacrificed to someone else's agenda.
4. Constitute Your Team
When transitioning to an Executive role, you'll no doubt inherit, or if you are lucky, select a group of direct reports that work with you to achieve your strategic and operational objectives. Knowing how to constitute your team is a means of identifying the commitments and behaviours that deliver successful outcomes.
When you are first in the chair, we recommend establishing the standards of performance you wish your team to achieve and making sure these are crystal clear from the very beginning. We call these 'Conditions of Satisfaction', which can be articulated in a document that serves as a team agreement or team constitution. You are likely to have a mixed talent profile within your team, some of whom may be able to reach your standards and others with whom you may need to create development plans that help them achieve this standard over time. Your standards should be both performance-based and behaviour-based so that your team understands what you want to be delivered and the values and behaviours they should embody to achieve outcomes together as a team.
5. Breakdowns are Opportunities
As an Executive leader, you will encounter crises and interruptions to what you have planned. Harnessing these key moments by flipping a crisis or breakdown into an opportunity or possibility enables you to show up as an effective leader.
Your people will be looking to you in these moments for leadership. Such leadership requires you to cultivate a presence of mind that enables you to 'work with' (rather than resist) what's happening and to demonstrate a capacity to explore options and move in a direction that serves the collective interest. Assuming your technical skills are strong, this kind of capability is the one that will have you identified as Chief Executive material.
6. Declare Yourself a Learner
One of the pressures you are likely to put on yourself as soon as you step into the Executive role is the expectation that you should 'know' – and know things quickly. This can be extremely unhelpful, particularly if you are new to the organisation or taking on a new portfolio.
We recommend that you let everybody know your orientation to your first 90 to 180 days which is the orientation of being a learner, asking as many questions as required to understand the context within which you are performing and inviting the understanding of your peers and direct reports as you orientate to the new role. This does not mean that you are not acting or ineffective. It does mean, however, that by six months, people will expect to see action – buy yourself the time to inform those actions.
7. Deliver on Your Promises
It goes without saying that as an Executive leader, you must deliver on your promises. This will require you to create a mood, tone, and pace for how you expect work to be coordinated within your remit and between other business units.
There is no greater demonstration of Executive skill than in the conversations you enable to make this work happen and in the way you use requests, offers and commitments to secure outcomes. This, too, is the Chief Executive's capability – the capacity to mobilise teams and groups of people towards a common goal and maintain the mood of possibility and optimism as you do so.
8. Understand Your Mission
Executive appointments can be challenging. They are demanding in terms of the volume of activity and can be dominated by the range of people issues that arise as a part of the functional responsibilities. Overlay this with disruptions and interruptions that come from external environments, and it makes sense that, on occasion, you will need to have a strong connection to your 'why' – we called this a personal mission.
A personal mission is a declaration or statement articulating your connection to or reason for work. It is bigger than your current role. This sense of 'why you're working' can be used to make sense of your effort and pursuit, particularly when times are difficult. For example, 'my life work is about creating conversations that align stakeholders investing in sustainability'. That means that when difficult conversations arise, this statement is an anchor as to 'why I am here' and 'what can motivate me to stay in the arena when it's most difficult'.
9. Develop a Personal Narrative That's Not About You
Okay, this sounds like an oxymoron. That's not the intention here. When you are hired into an Executive function, you are there to serve the organisation and to mobilise a team to undertake that function. Your leadership counts, but the game is not solely about you.
At the Executive level, the game becomes about demonstrating how to mobilise and engage your function to perform at its highest level and deliver on the strategic and operational objectives you are charged to deliver. Therefore, your brand reflects the collective achievement – that's how you perform at this level. In this game, there is no room for imposter syndrome or similar narratives that undermine the collective outcome or have you lose focus on the collective capability.
10. Invest in Your Wellbeing
The old saying that people cannot be what they cannot see creates a powerful argument for investing in your physical and mental wellbeing. Executive hours can be gruelling and usually require more than a 40-hour commitment. When you are well, you think, communicate, and move better and these 'Ways of Being' create conditions for collective performance. By default, because you are looking after yourself, you will be more attuned to the wellbeing of the teams you lead, and their wellbeing issues will become more distinctive to you as an observer.
We recommend an integrated practice that includes strength, flexibility and cardio training, mindfulness practice and the cultivation of times when you 100% switch off from work every week. You may lose balance occasionally, which is perfectly normal, so long as you recognise that the balance needs to be restored in the next week or two and you prioritise getting back on track.
We trust these 10 orientations give you, the Executive or aspiring Executive, a roadmap of elements to take care of, consider, and put into practice to help you show up with impact. These distinctions can guide you in developing a strong brand with a clear purpose as a leader that mobilises teams to achieve great things together.
to our blogs and receive regular updates.