The Facilitation Skills You Need to Drive Outcomes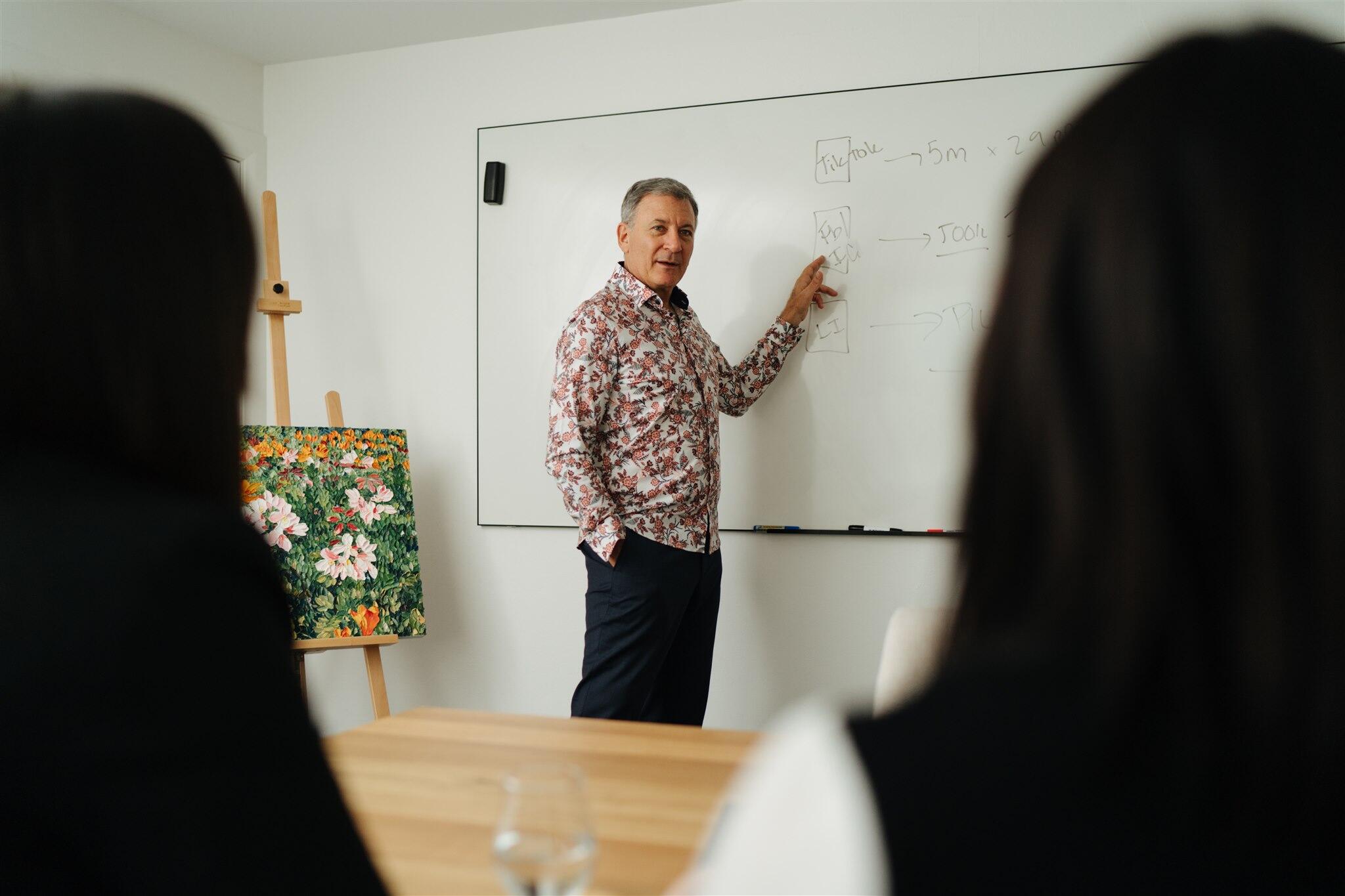 In an increasingly complex world, where collaboration and engagement are essential to generating value, facilitation skills are a must have!
We've all been a part of aimless initiatives, poorly designed meetings, projects that fail to meet their outcomes and programs where we and our colleagues are disengaged. It's easy to identify a raft of reasons 'work' fails to deliver on the promise, but rarely do we focus on the impact great facilitation skills can have in ensuring it's success.
From our side of the fence, where we spend most of our time facilitating for clients, we see the need for more leaders to develop these skills themselves instead of outsourcing, and using the principles of facilitation to guide broader programs of work towards meaningful outcomes. For the purposes of this article, we are calling these leaders, Facilitative Leaders.
Here are 5 ways you (as a Facilitative Leader) can use facilitation skills to drive outcomes:
Focus on the Outcome
A solid approach to facilitation establishes outcome at the outset. A proficient Facilitative Leader identifies and articulates the ultimate reason you are raising a piece of work and how it relates to broader strategy. This enables you to connect your stakeholders with a meaningful 'why' they should be engaged and establishes context at the start. This is a deliberate reflective act that pays huge dividends.
Use these questions at the outset:
What are the outcomes you want to achieve with this piece of work/program?
What will success look like?
How does this relate to the broader strategy of the business unit/industry?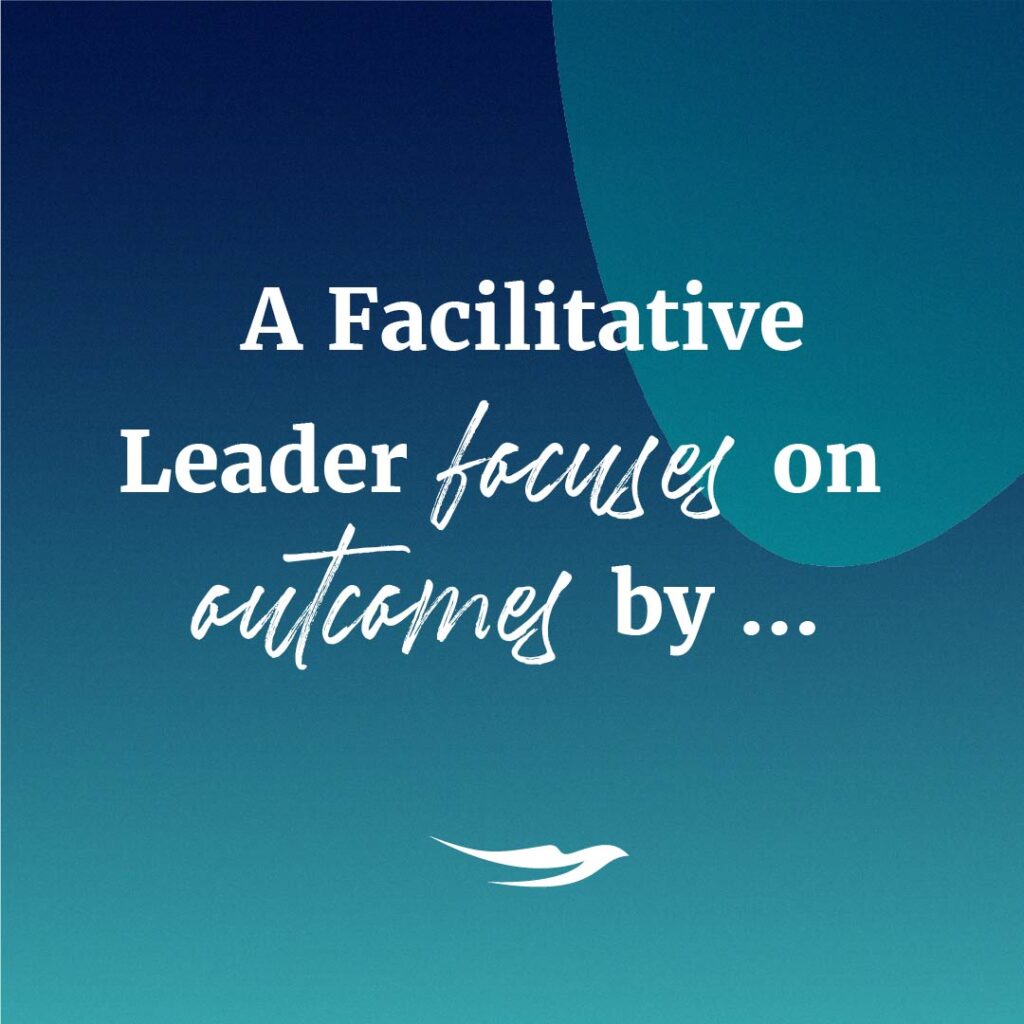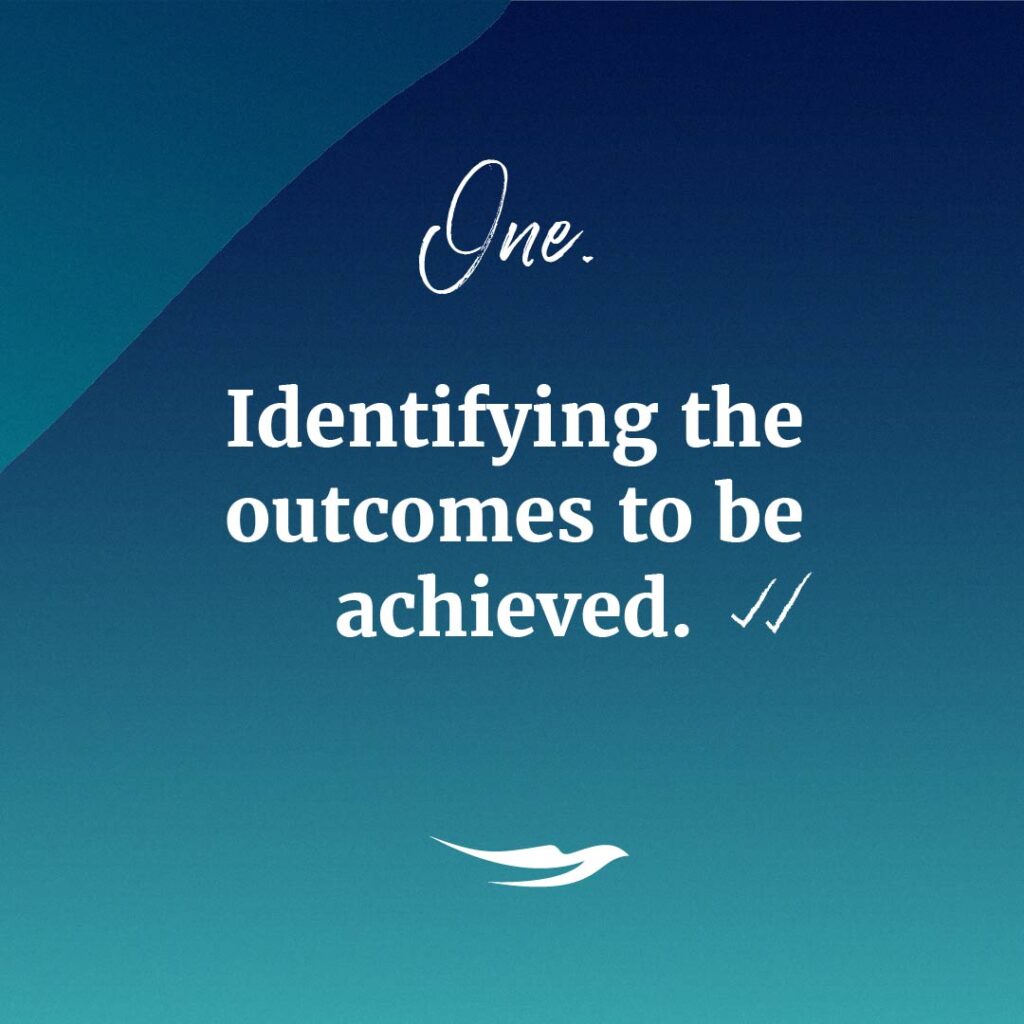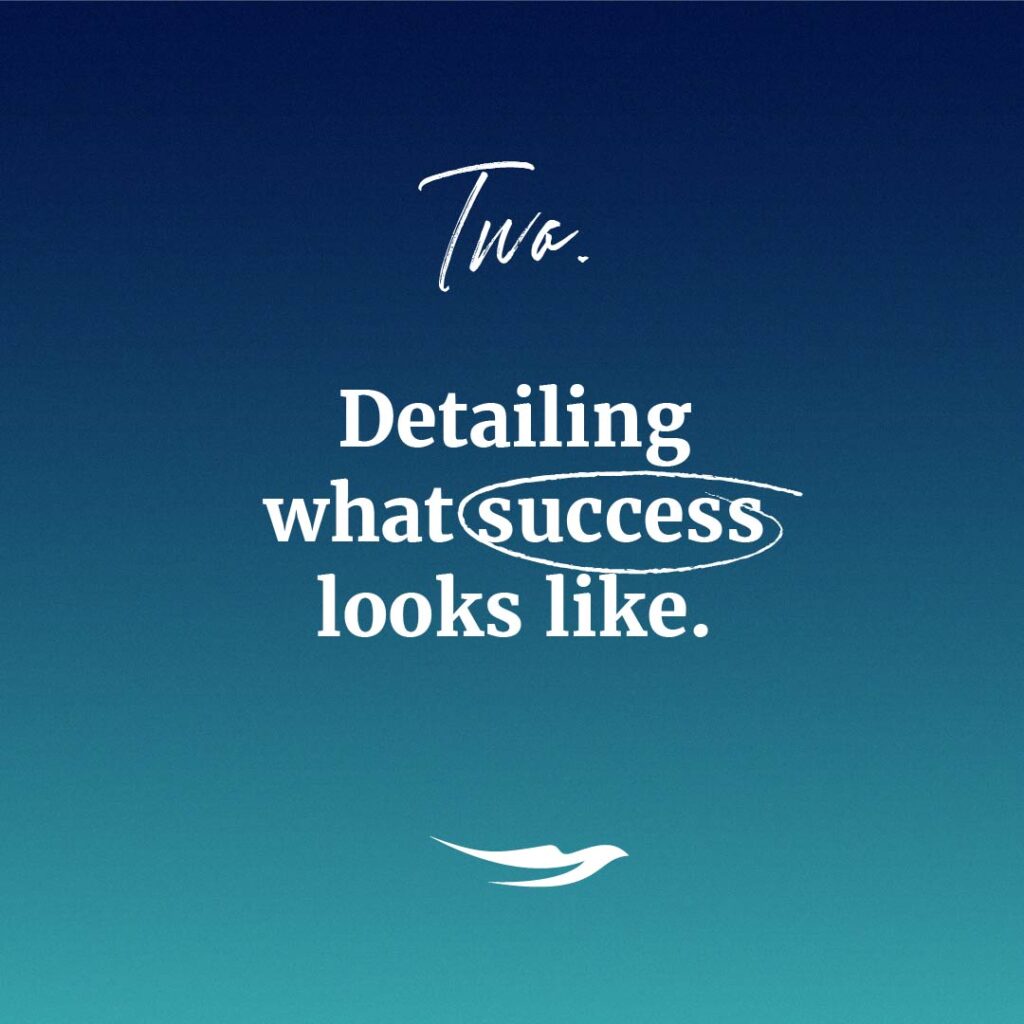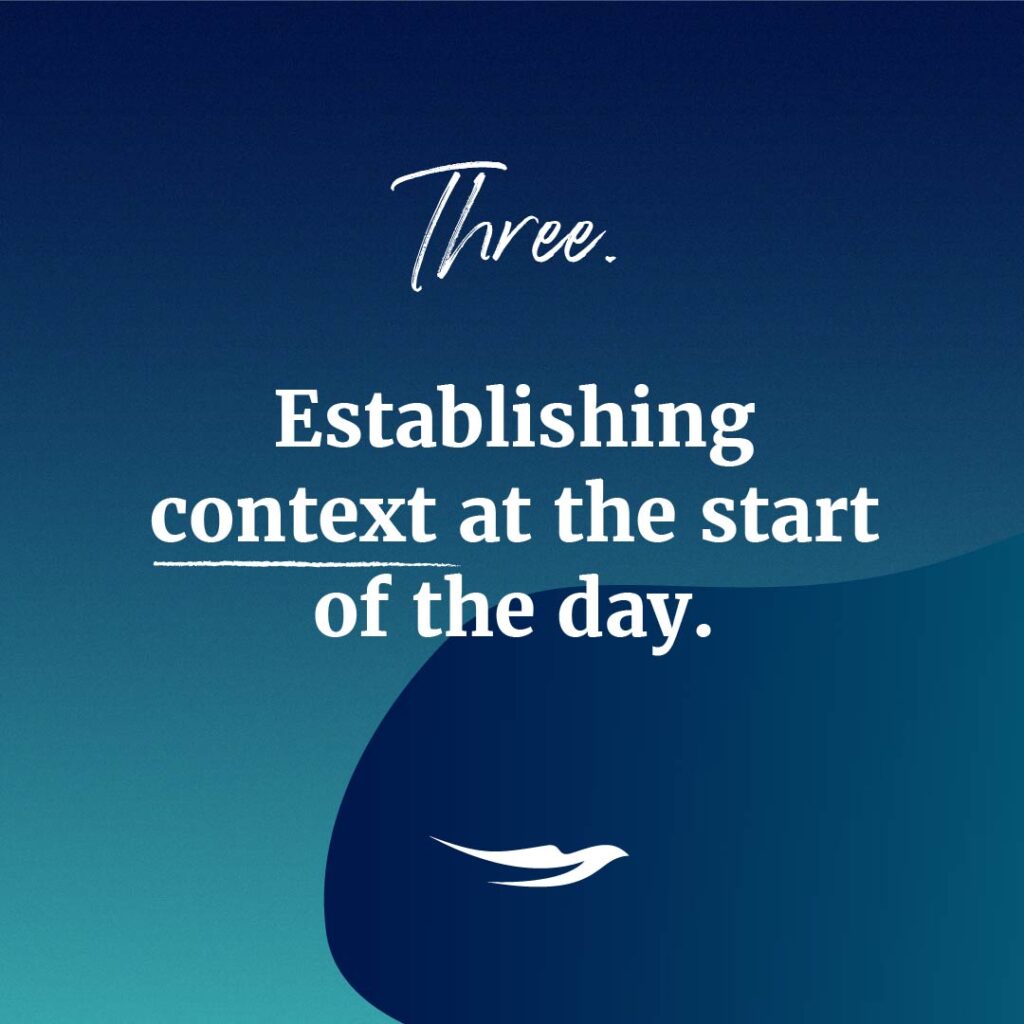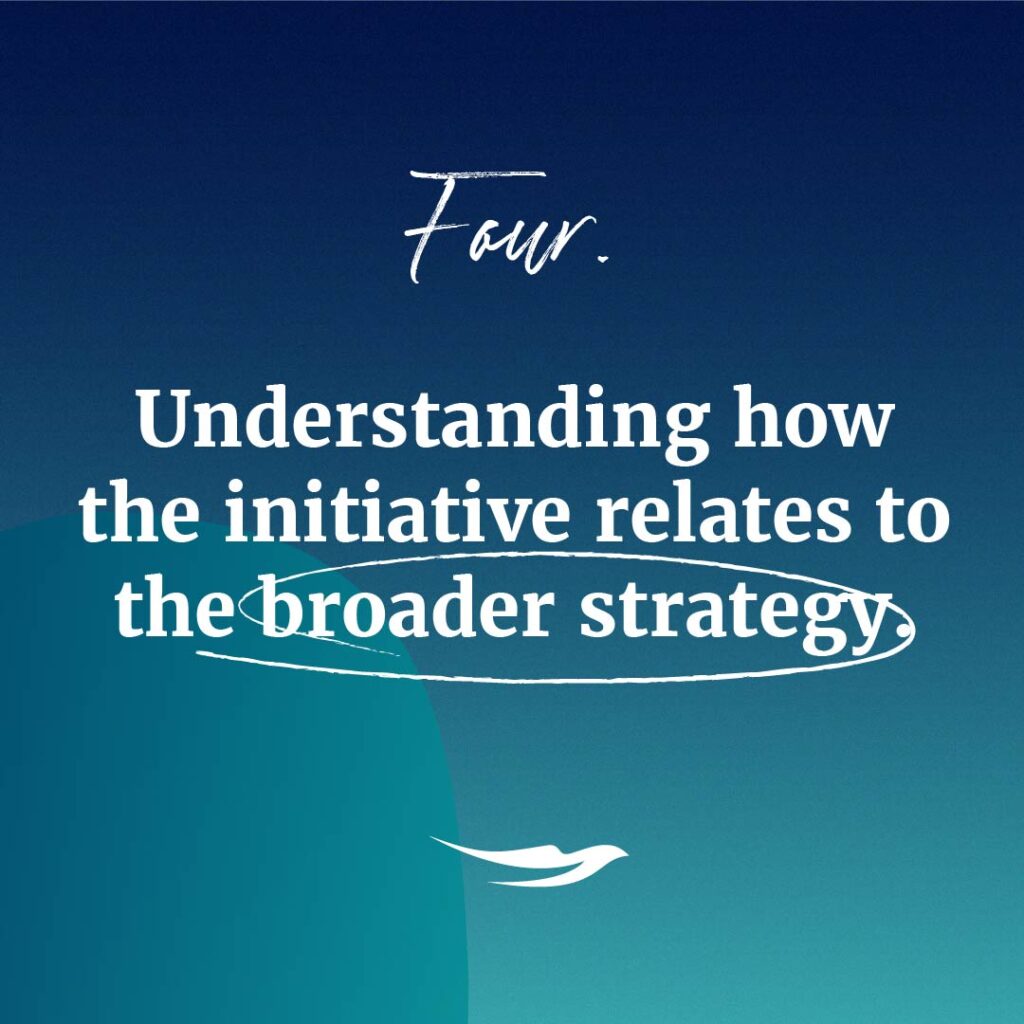 Design for Efficiency and Effectiveness
We all know the expense of pulling a team of leaders or senior stakeholders together for a day of conversations. How often are these days capitalised on? Assuming that you are clear on the outcome, then a proficient Facilitative Leader will spend time designing interactions and conversations that bring outcomes to life efficiently and effectively. This 'design part' can take just as long as the facilitation itself. It requires you to think ahead and prepare for the range of conversations that are like building blocks to creating the outcome at the end of the day. You need to consider how you will involve all stakeholders in a way that keeps them engaged and generating insights, content, and outcomes.
Consider these questions in your design phase:
What are the key conversations you need to have as we build towards the outcome?
How can you extract information efficiently and effectively through process?
Where (and how) should you summarise group inputs to help them know they are on track towards the outcome?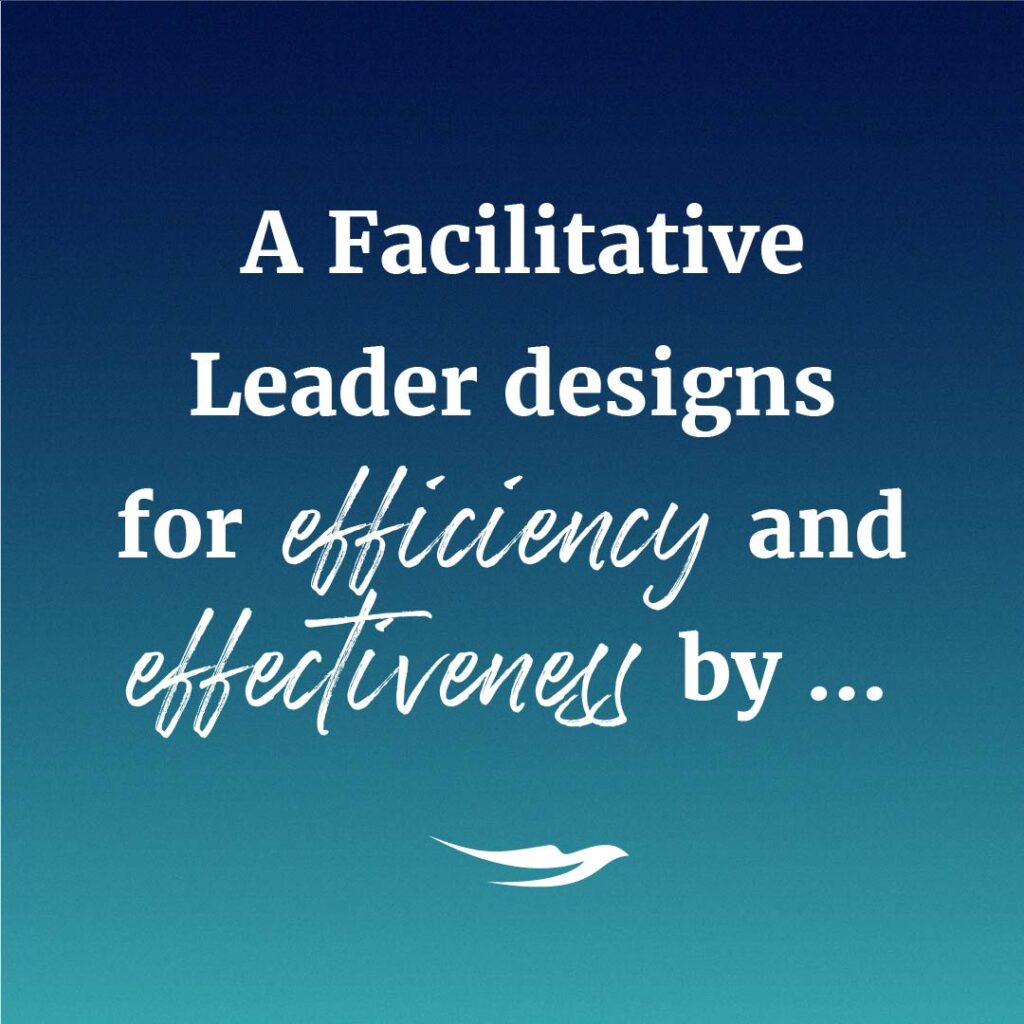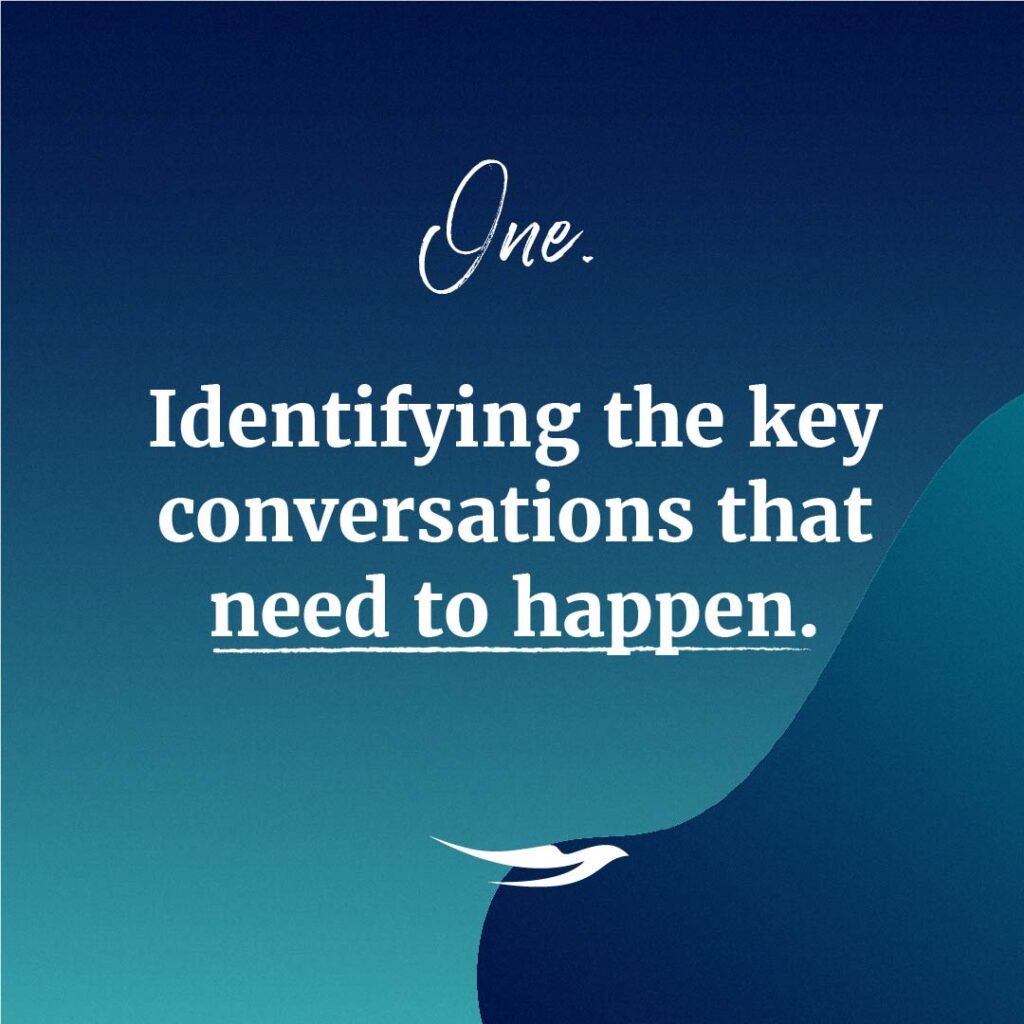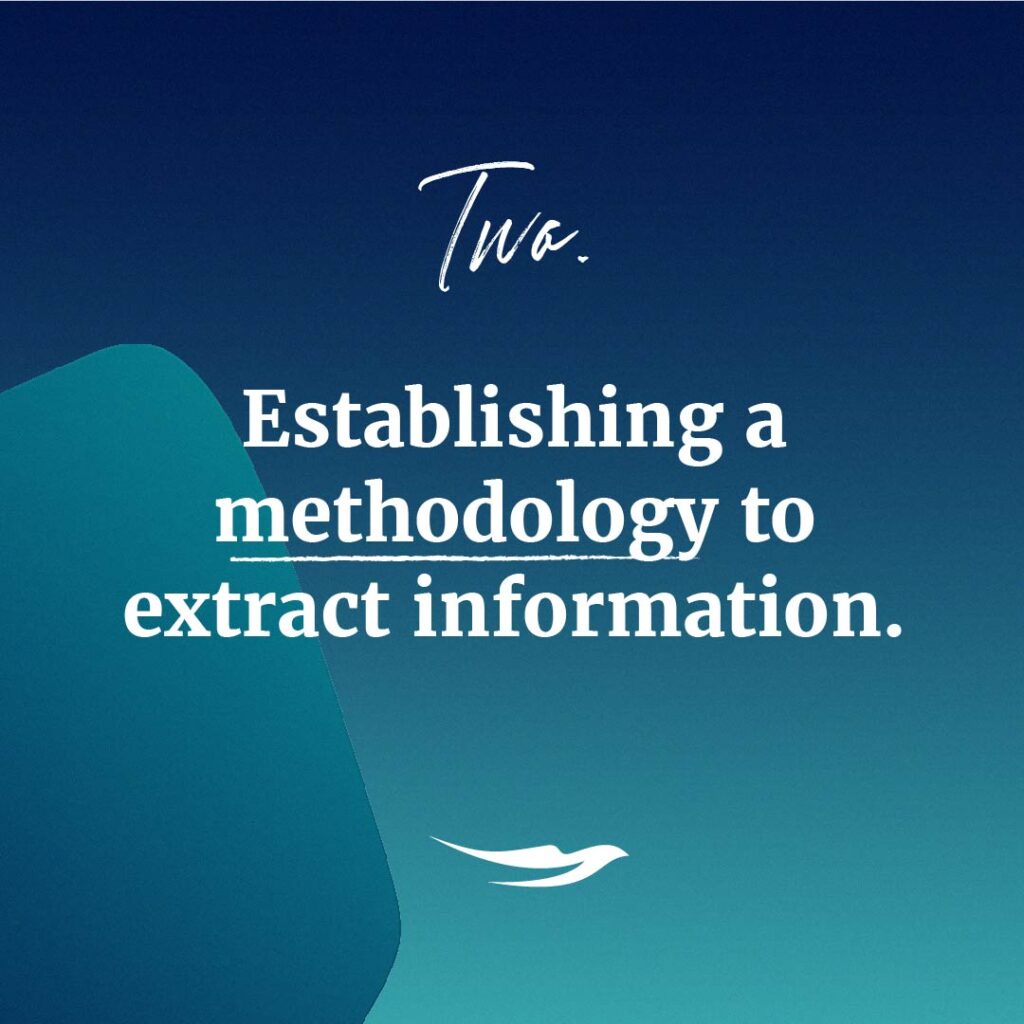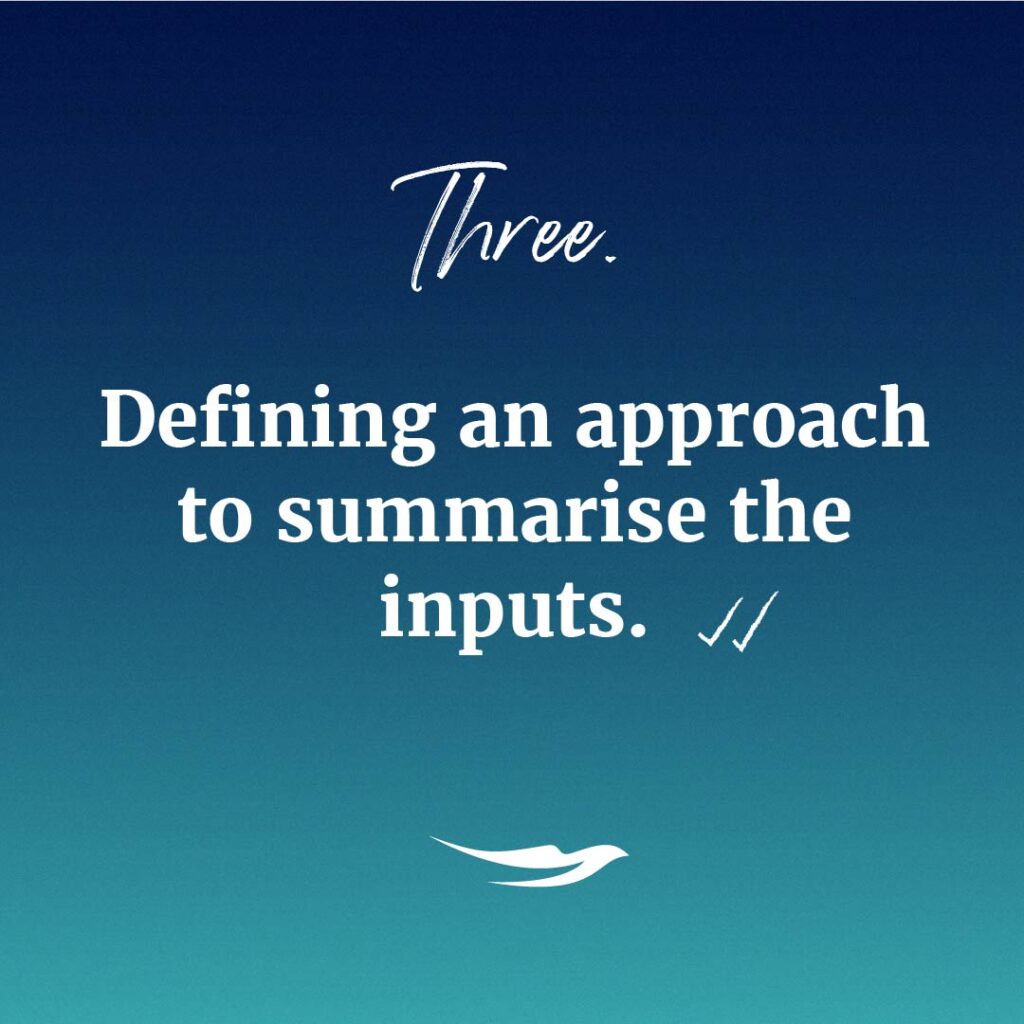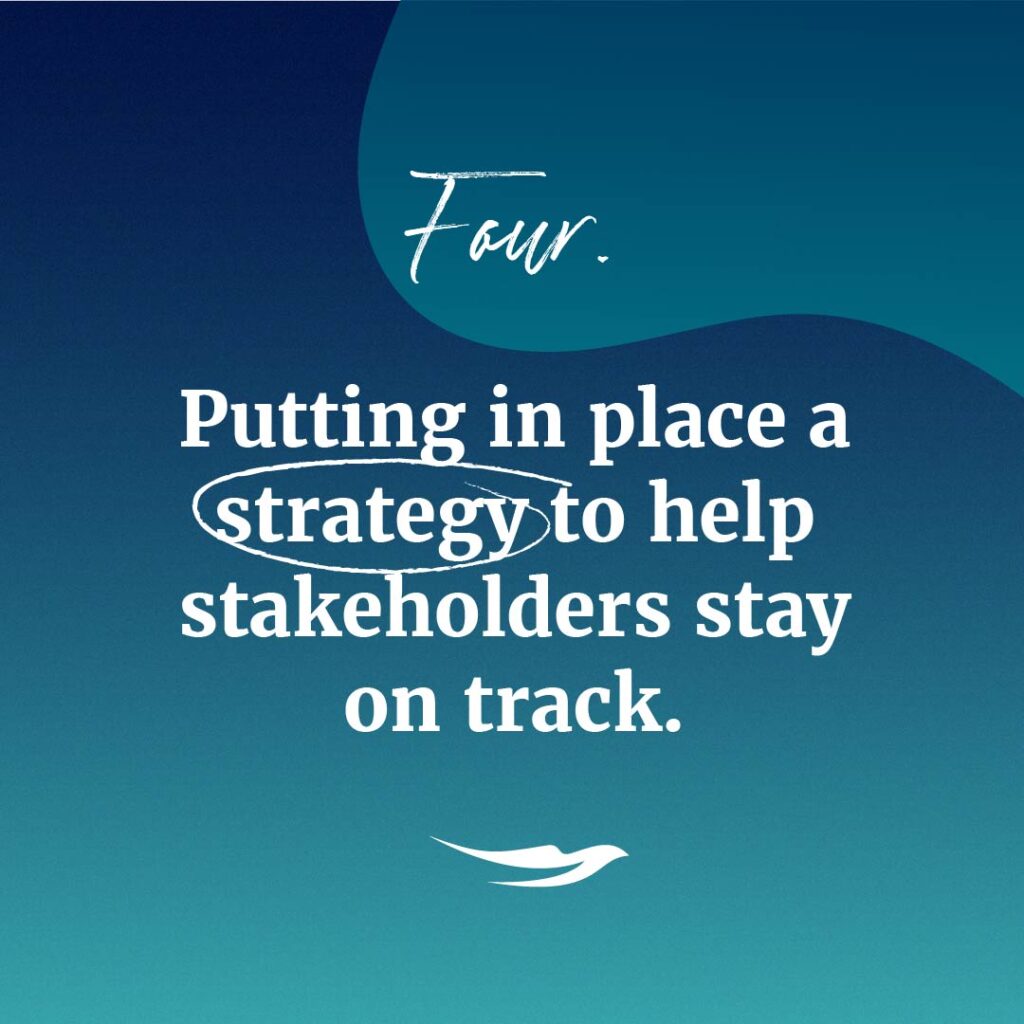 Welcome All Voices
A great Facilitative Leader celebrates the diversity of a group by making space for every voice. These days, more diverse workplaces require leaders to create safe spaces where all ideas are welcomed, valued, and explored. Part of the design will require processes that help more introverted group participants contribute their ideas and avoid having the same few voices dominate the conversation. Breaking conversations into table group discussions or discussions between two and three people is an effective way to ensure that each person has an opportunity to share their perspective and that these views find their way back to the main discussion.
Consider these questions to gain diverse perspectives:
How can you use discussions in twos and threes to generate a range of ideas?
What questions can you design to encourage outlying ideas?
How will you manage strong personalities who have views they like to (repeatedly) express?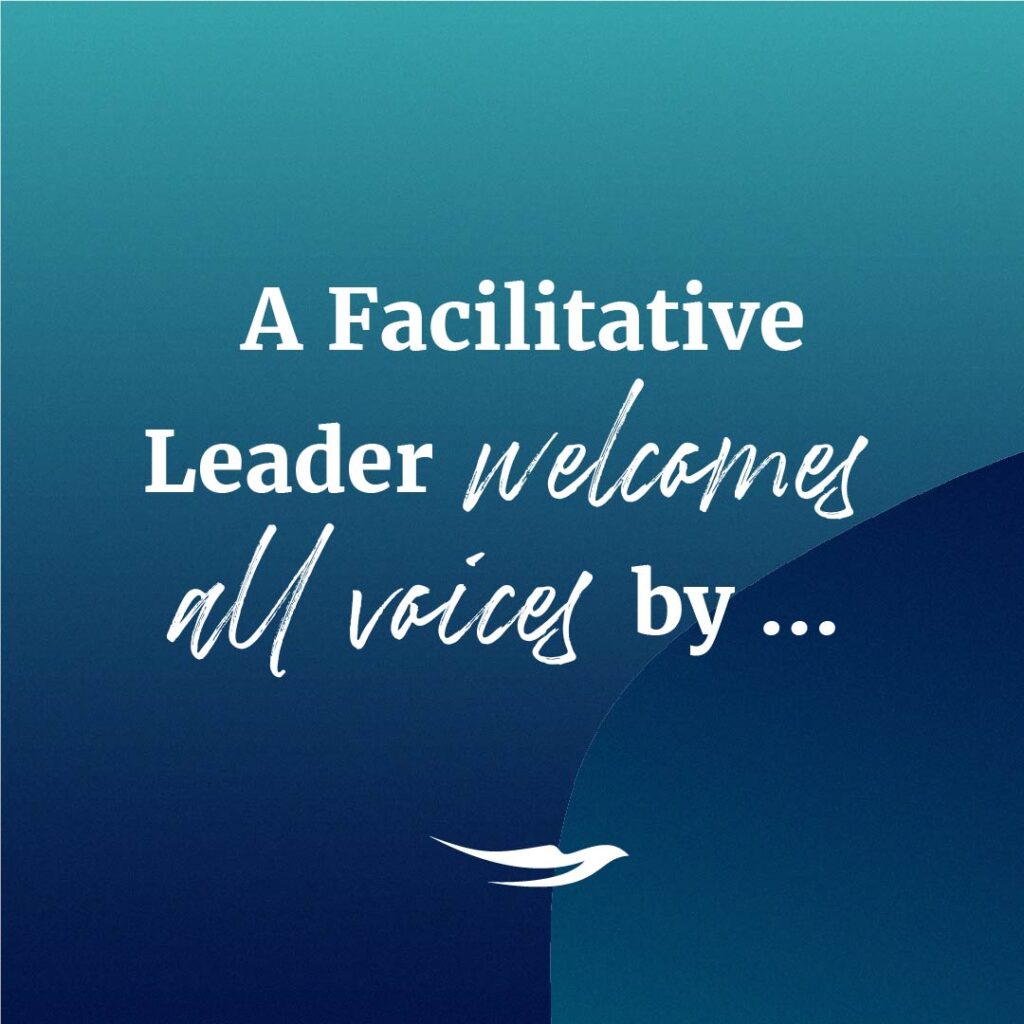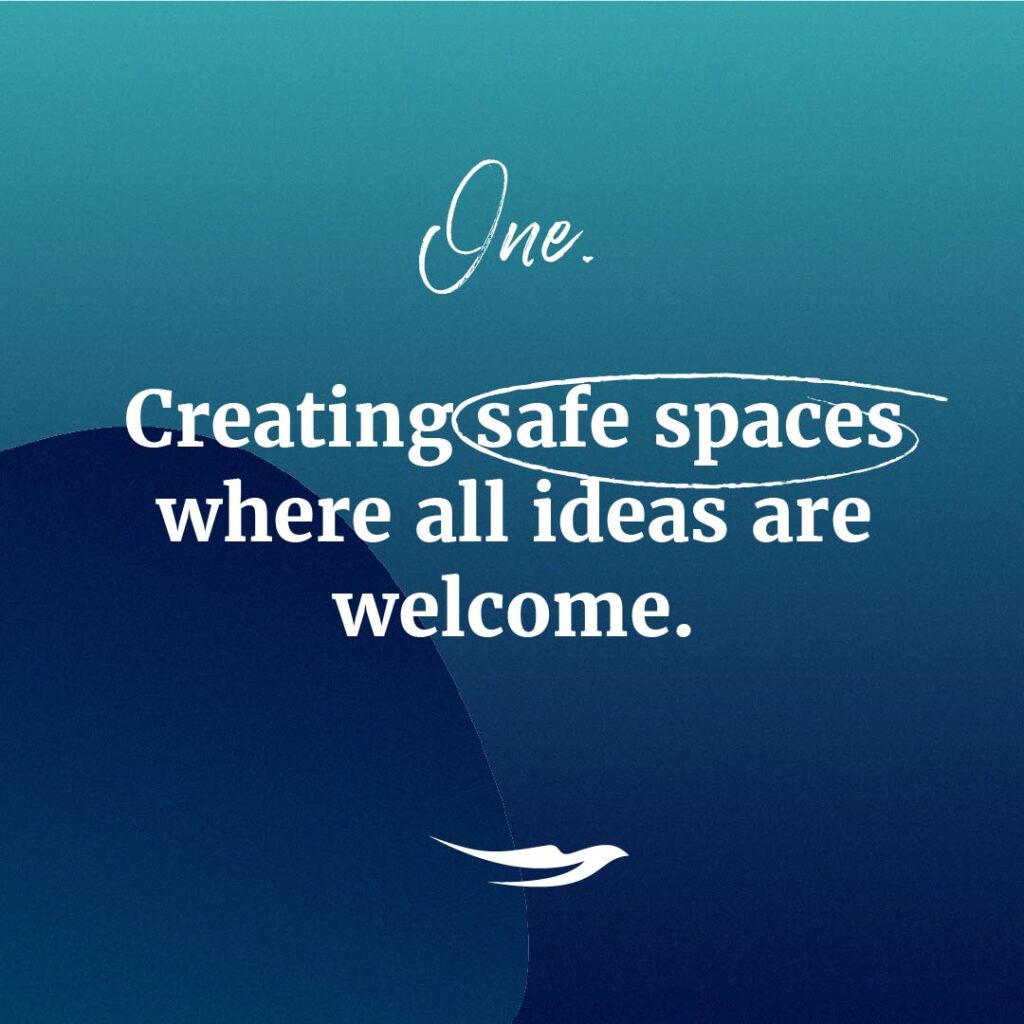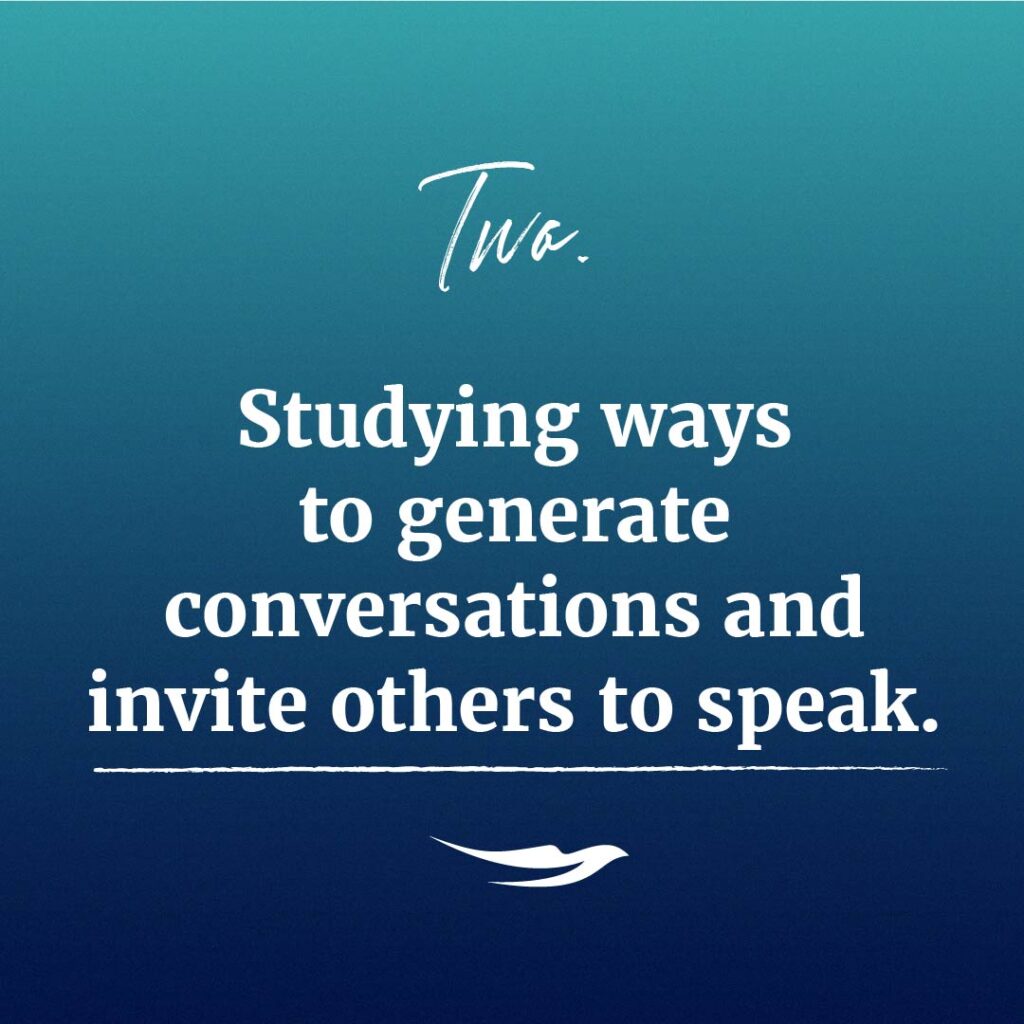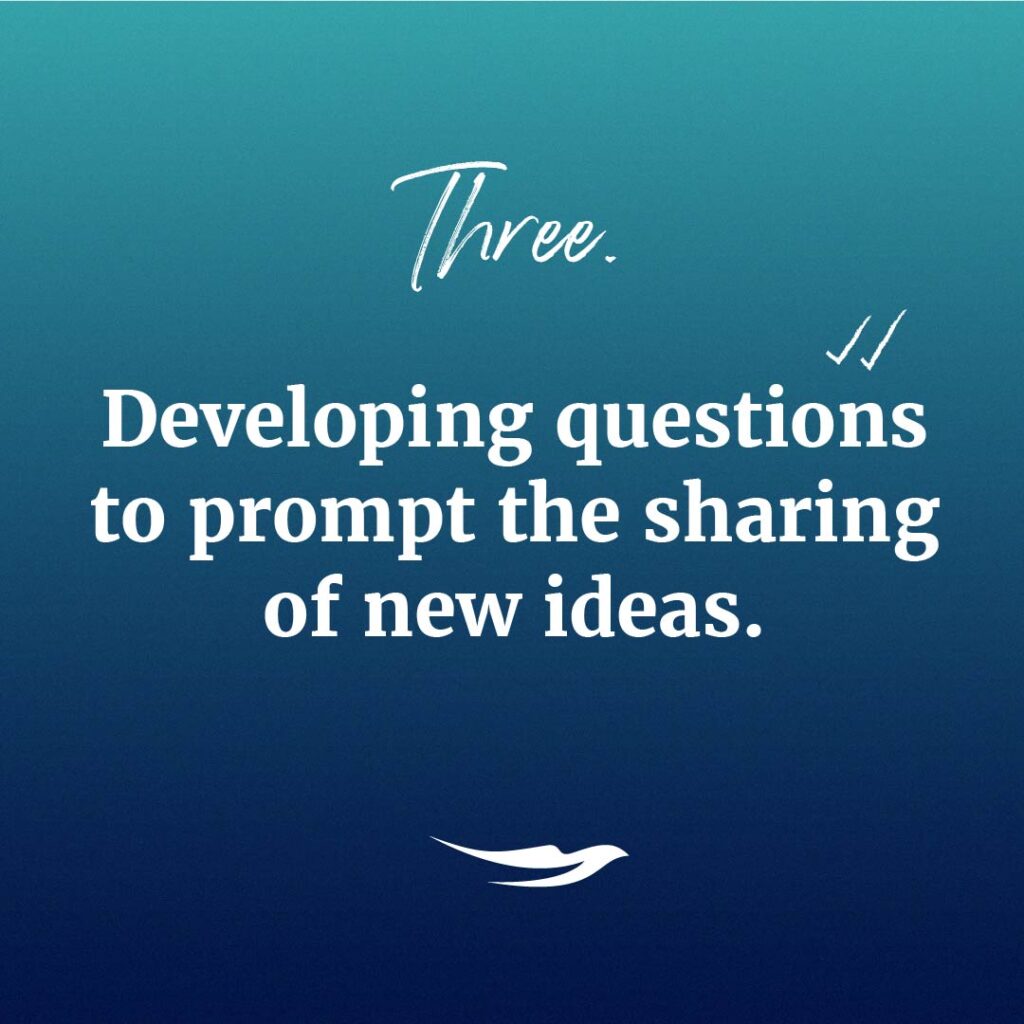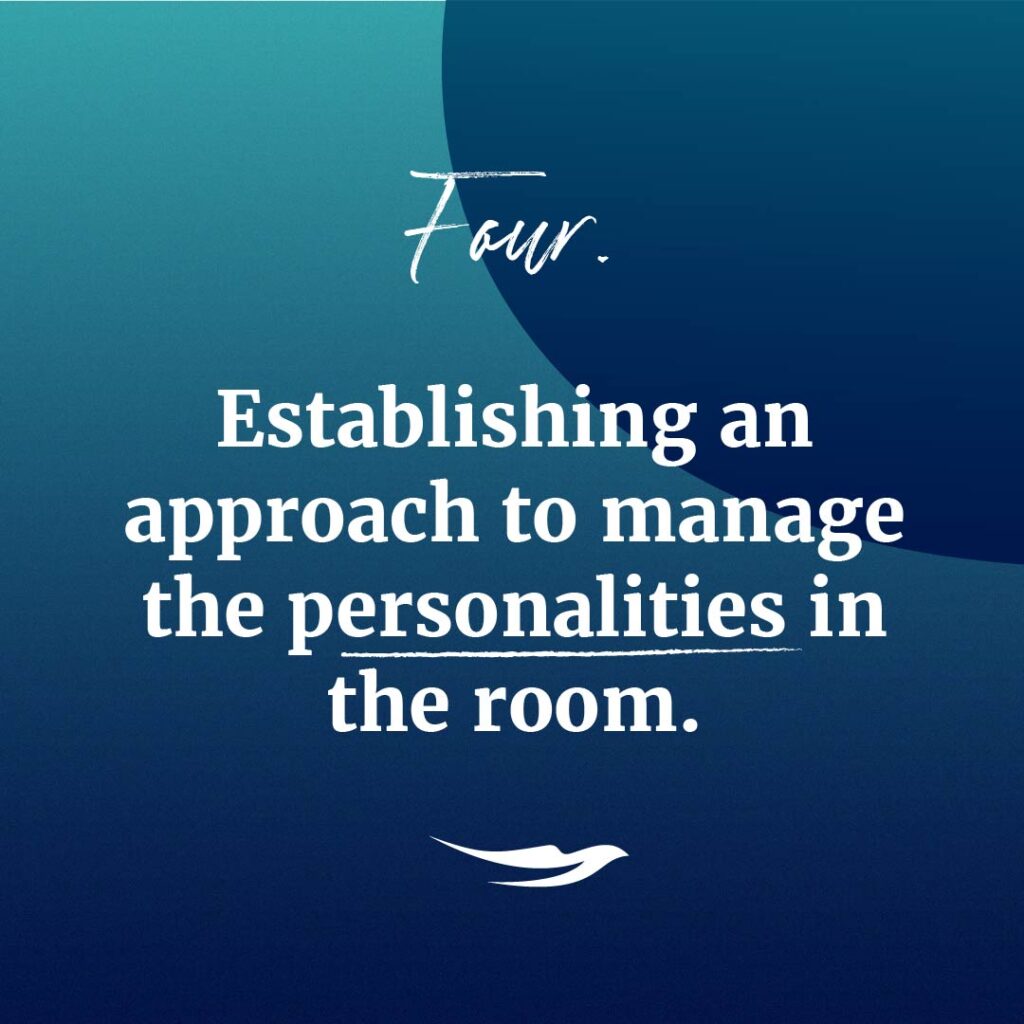 Create a Mood for Innovation
The ultimate role of a Facilitative Leader is to create the conversational space. This includes setting the scene for the conversation and generating a mood that gives people confidence that you know where you're going in terms of design and how to handle the range of personalities in the room. This may require knowing how to identify passive and aggressive behaviours and how to manage, confront and de-escalate specific behaviours when required. In the space of a skilled Facilitative Leader who knows how to 'generate' a mood, people tend to offer more ideas and feel safe to offer outlying ideas.
Consider these questions when it comes to creating mood:
What mood do you want to establish at the beginning of the day to support outcomes?
How can you develop a level of comfort around uncertainty during the facilitated process itself?
How well do you know the stakeholder group and how can you manage some of the dominant characters towards a 'group' outcome?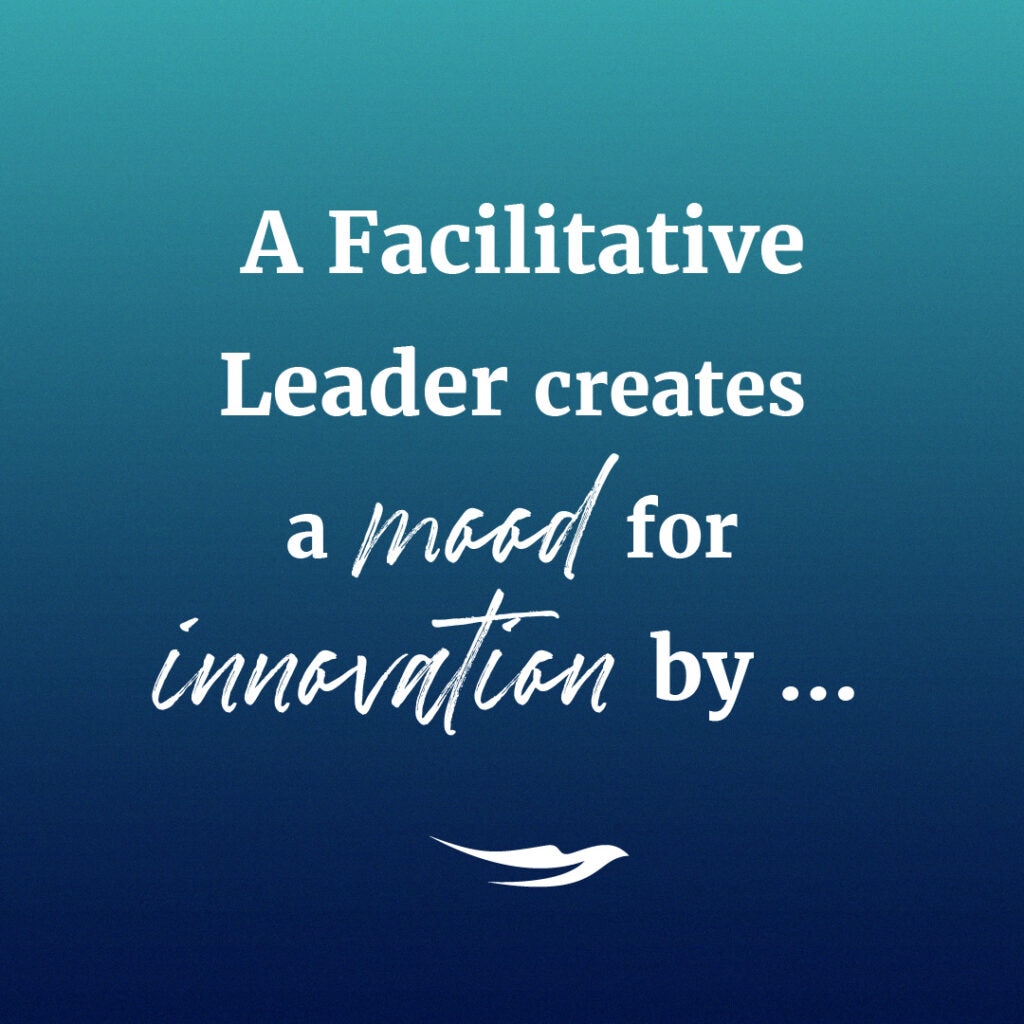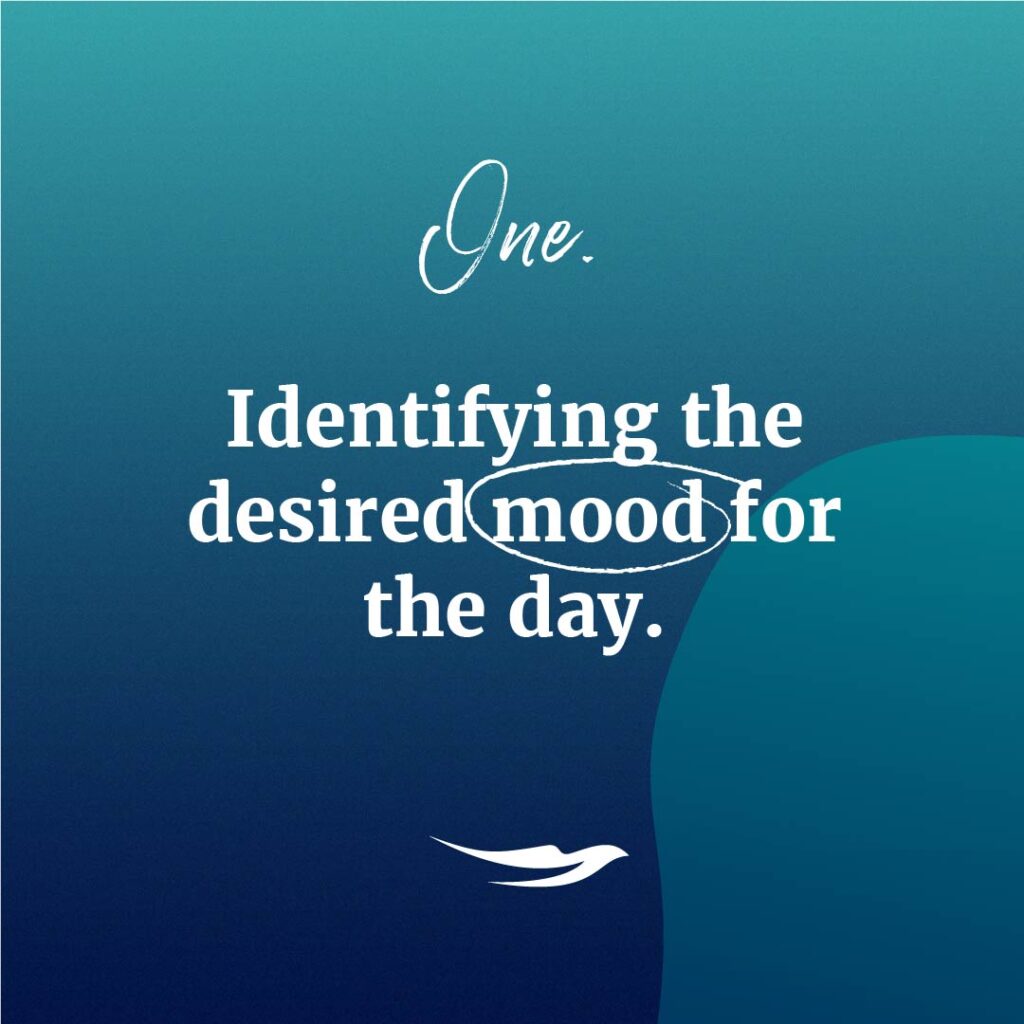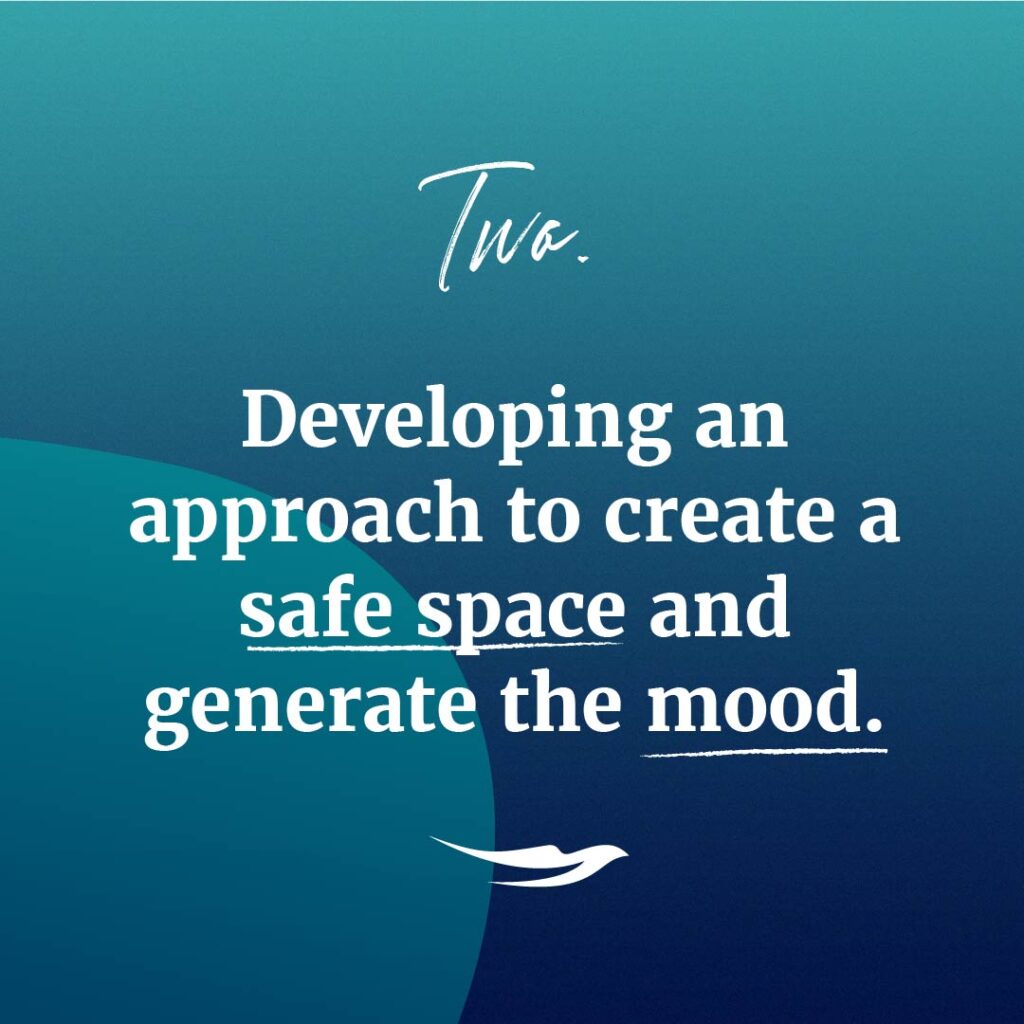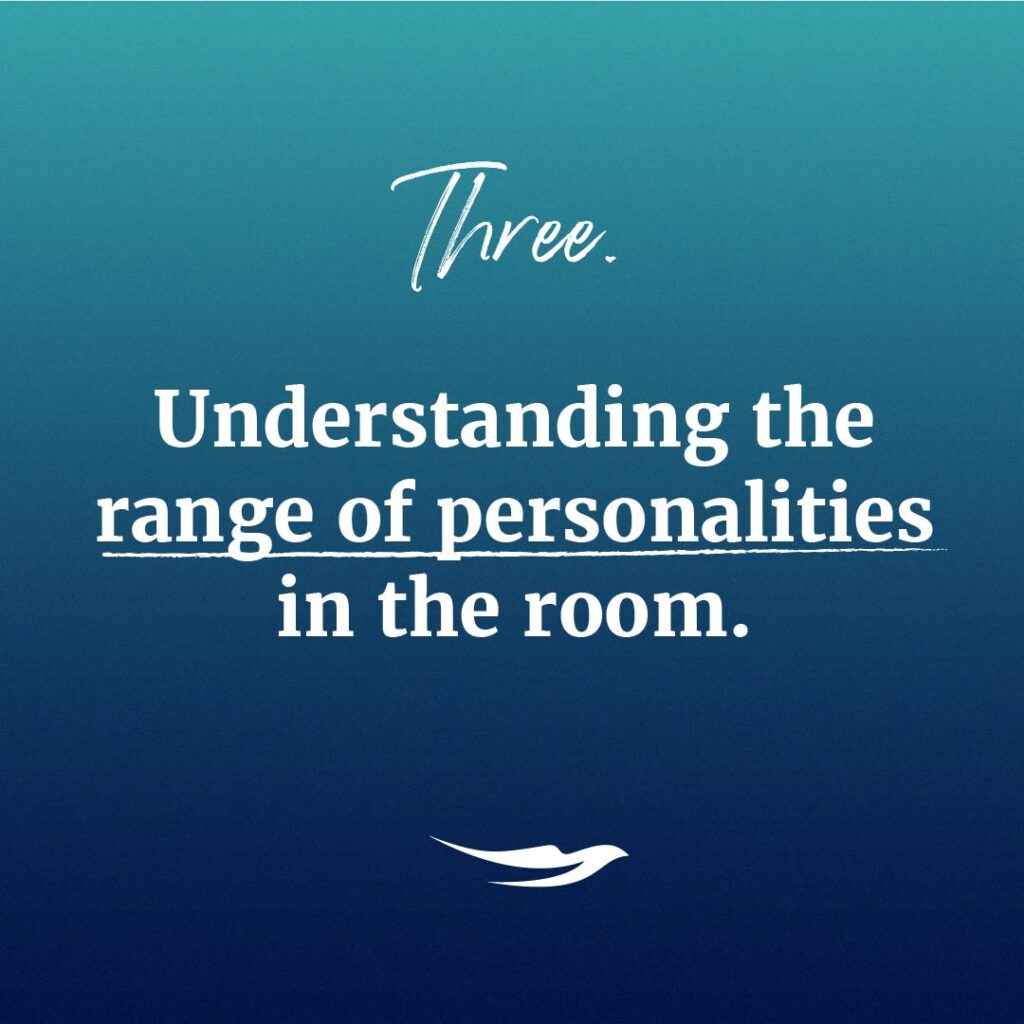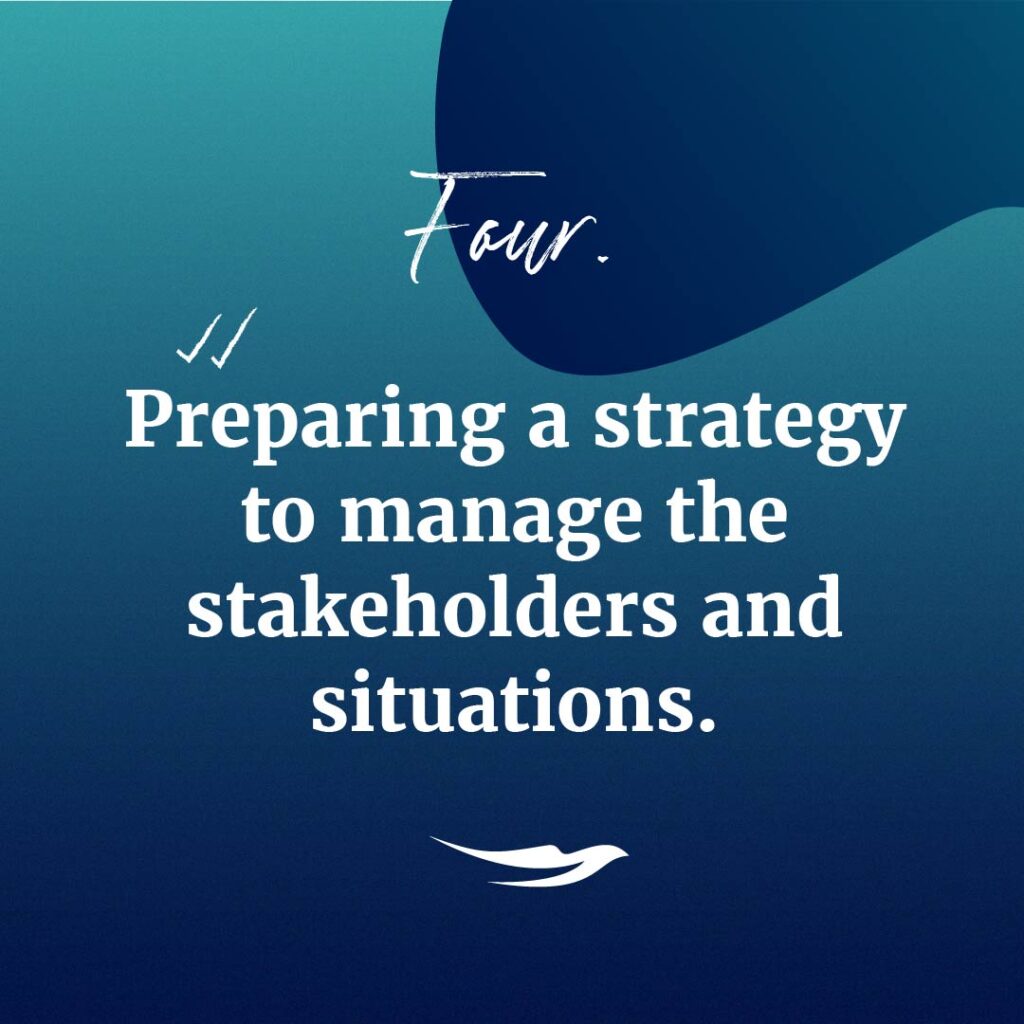 Focus on Generating Action
Value from any facilitated process comes when the outcomes generated move individuals, the group and the organisation/entity forward. This means that conversations need to have a crescendo and that is typically, mobilising action as a result of the views that have been expressed and explored. Whether your facilitation is one day long or a series of facilitations around a program of work, the ultimate objective is to produce meaningful insights and decisions that can get translated to outcomes. Achieving this is the mark of a great Facilitative Leader. An effective facilitated process ends with decisions, actions and the allocation of roles and responsibilities to be able to take those actions forward and produce value.
Consider these questions to focus on action:
How can you move general conversation towards more directed agreement and decision-making?
What kind of listening do you need to bring to help stakeholders clarify perspectives?
What questions can you use to frame up options for stakeholders?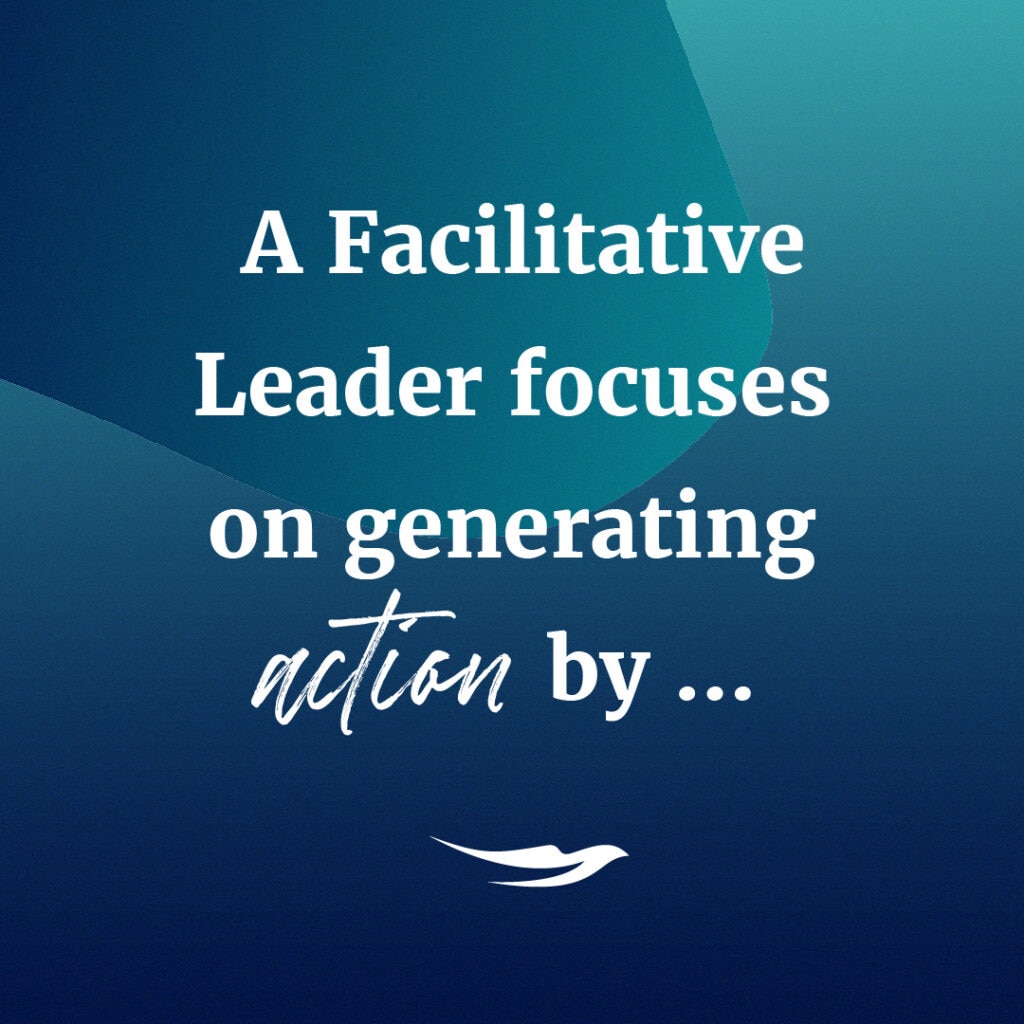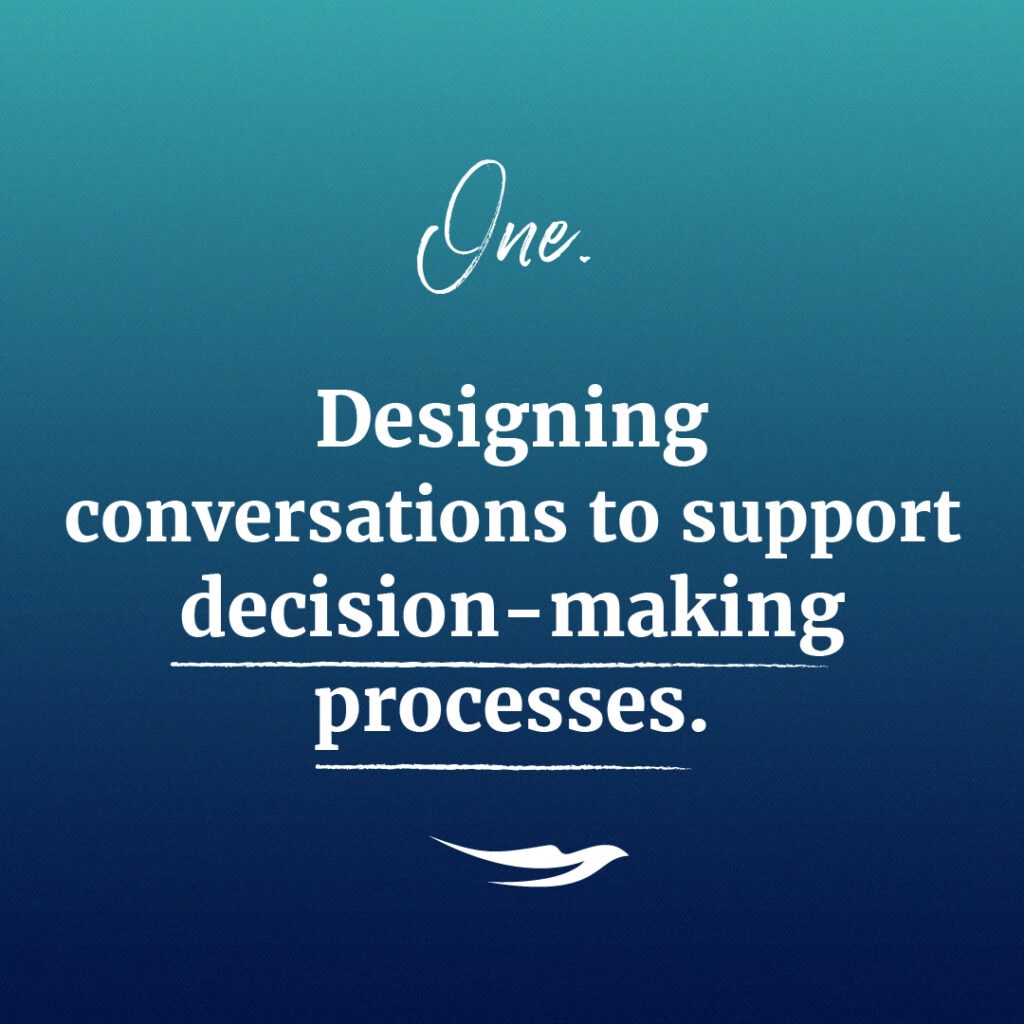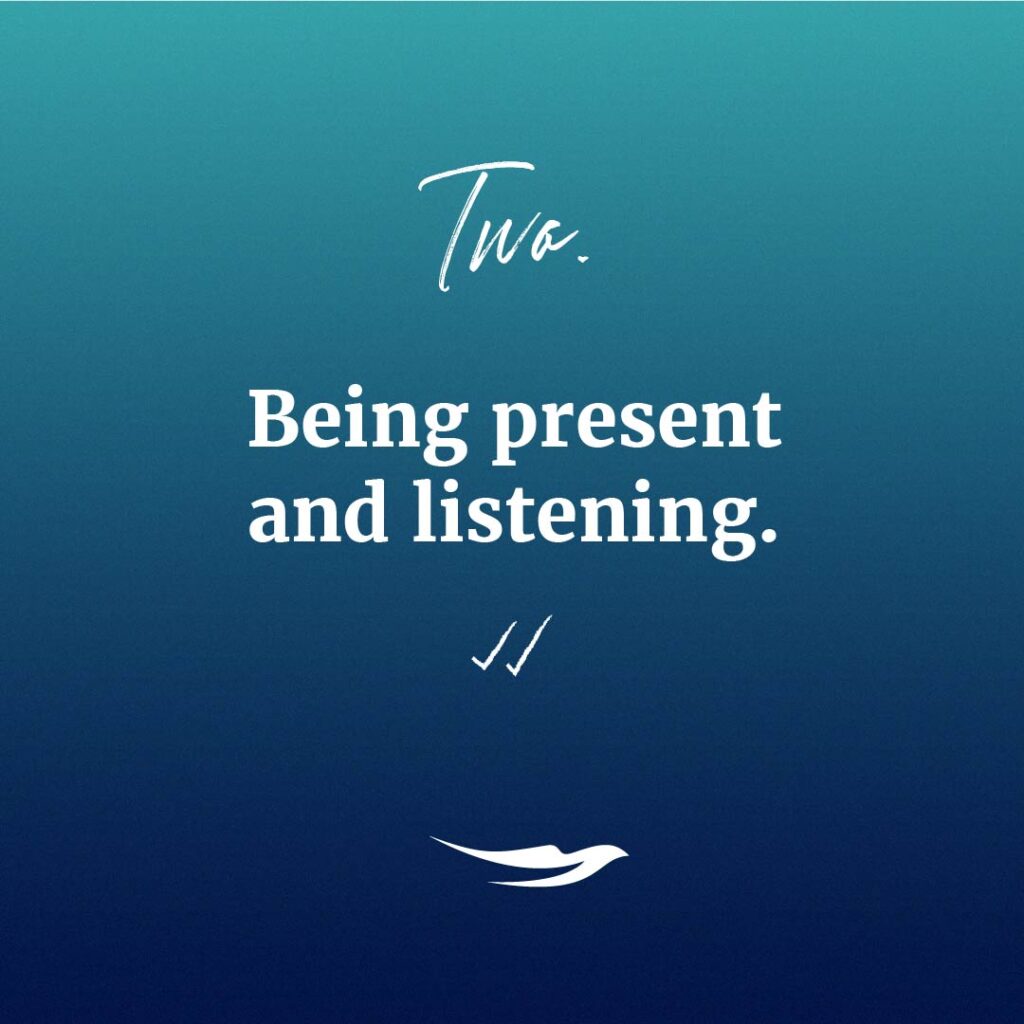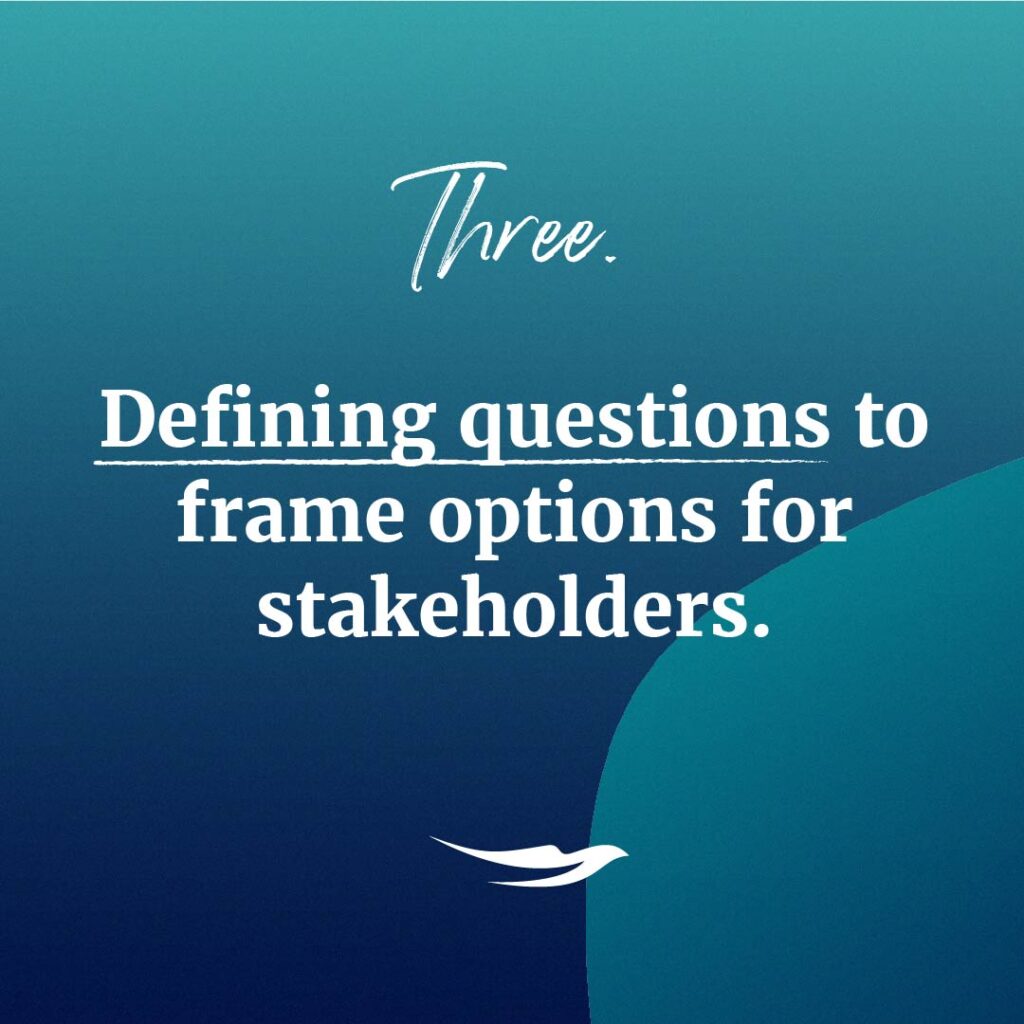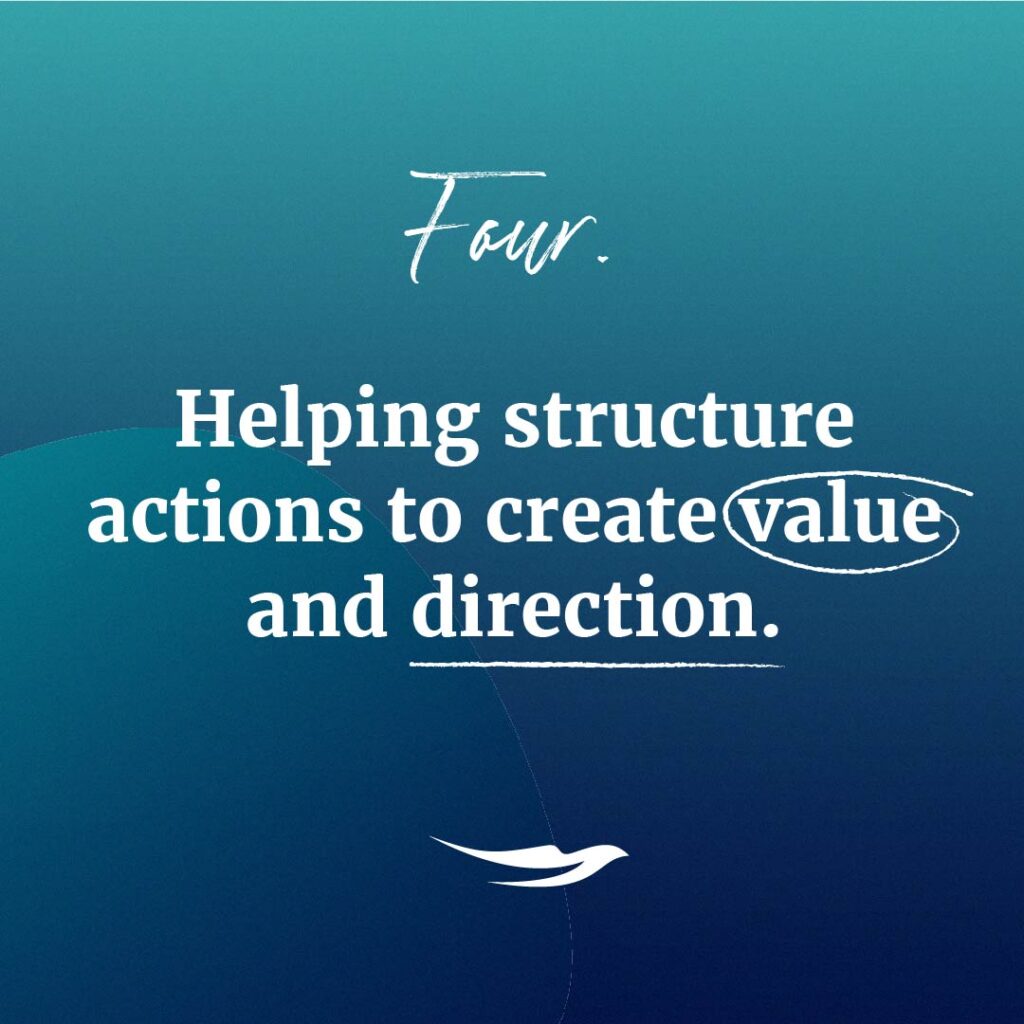 We trust these questions have you think differently about the next piece of work you might undertake. How might you change your focus and orientation in your next facilitated meeting or program? What new skills and practices can you begin developing to be more facilitative? And if you're a leader of leaders, how will you coach and enable your people to be more facilitative so that the views passed to you via the chain of command, reflect an engaged and aligned cohort?
We believe that the future of organisations and their interconnectivity with community and environment will require more and more collaboration and shared understanding. If you're interested in understanding more about how to be a more effective Facilitative Leader, contact us today.
to our blogs and receive regular updates.